Nobilia Kitchen in Indore
Immaculate and elegant choices of Indore citizens is evident from the fact that the city has been a consistent winner of the "Cleanest City of India" award multiple times in a row. Indore residents believe in bringing the same classy and neat selection to their homes too. If you want to treat your home with an advanced technology, exceedingly innovative, sleek finished, and intelligently crafted Modular kitchen, then visit our experience centre in Indore. Explore chic kitchen designs at Nobilia Indore Experience centre and connect with the kitchen of your dreams.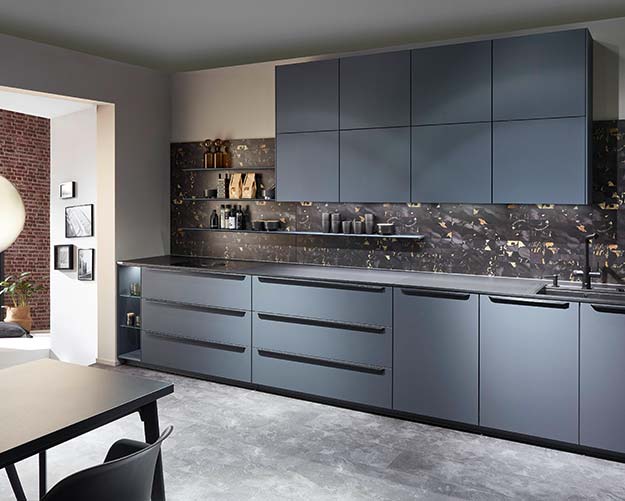 What makes the German Modular Kitchens stand out?
German kitchens have always been given an edge over others in the segment, by industry stalwarts. Our brand has been bestowed with a reputation for providing only elite and luxury kitchens. Our commitment to precision engineering, superior quality Engineered Wood, advanced features, impeccable installation, smart storage solutions, etc. remains undeterred.

All the components of Nobilia kitchens are manufactured and imported from Germany, the home to architectural marvel, our clients can remain assured of the premium quality. Nobilia believes in providing innovative and futuristic storage solutions that can make the daily cooking chore much easier and more comfortable.

Our Modular Kitchens are the epitome of aesthetically pleasing space incorporating a multitude of functional features such as smart storage, digitally-inspired features, ergonomic design, and more.