Nobilia Kitchen in Bangalore
Bangalore, also known as the Silicon Valley of India, is not just rich in cultural heritage but is also recognized for being a modish cosmopolitan city. Bangalorites believe in maintaining a contemporary and refined lifestyle with state-of-the-art facilities in their homes. With futuristic and exquisite Nobilia Modular kitchen Solutions, you can now accomplish your dream of having luxe and ergonomic kitchen space.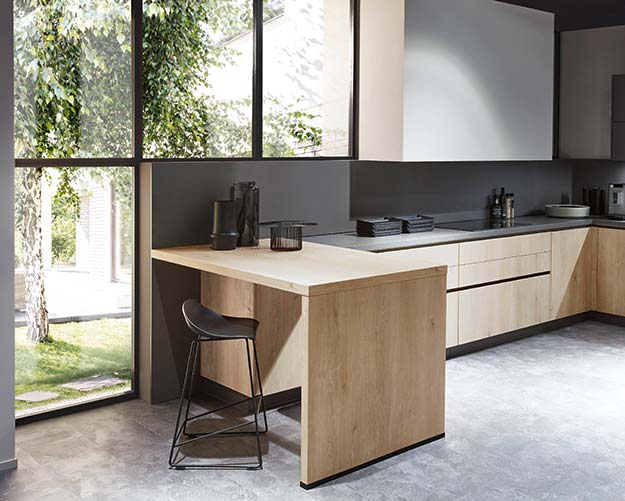 Why are German Modular kitchens special?
Nobilia German Kitchens aim to match the aspiration of the people for owning a luxurious and elite space. Our kitchen designs are crafted in a way that not only looks visually appealing but also offers a variety of high-tech features. Intelligent storage solutions, an ideal choice of layout, custom-heighted platform, convenient working triangle, etc. are to name some.

Our precision-made Modular Kitchens designs are made using industrial machines. Nobiia kitchens are made and imported from Germany, a land of engineering marvel, top quality material, longevity, design innovation, and a commitment to creating a futuristic space. Nobilia German kitchens are equipped with advanced technological features like handle-less designs, anti-fingerprint technology, etc. for delivering a comfortable kitchen experience.