Exploring 6 Popular Types of Bathroom Vanities for a Stylish Upgrade
When it comes to bathroom design, vanities play a crucial role in enhancing both the aesthetics and functionality of the space. From sleek and modern designs to classic and timeless styles, Nobilia's vanity furniture offers a wide range of options to suit various tastes and preferences. In this blog post, we will explore six popular types of bathroom vanities that can elevate your bathroom's appeal and transform it into a stylish haven.
Single Sink Vanities:
Ideal for smaller bathroom or powder rooms, single sink vanities are compact and space-efficient. They feature a single basin and offer ample storage space for toiletries and other essentials. Single sink vanities come in various designs, ranging from contemporary to traditional, allowing you to choose the one that best complements your overall bathroom decor.
Double Sink Vanities:
Perfect for larger bathrooms or shared spaces, double sink vanities provide added convenience and functionality. These vanities feature two sinks and are often accompanied by multiple drawers and cabinets, offering generous storage capacity. Double sink vanities are available in a plethora of designs, allowing you to create a luxurious and symmetrical look in your bathroom.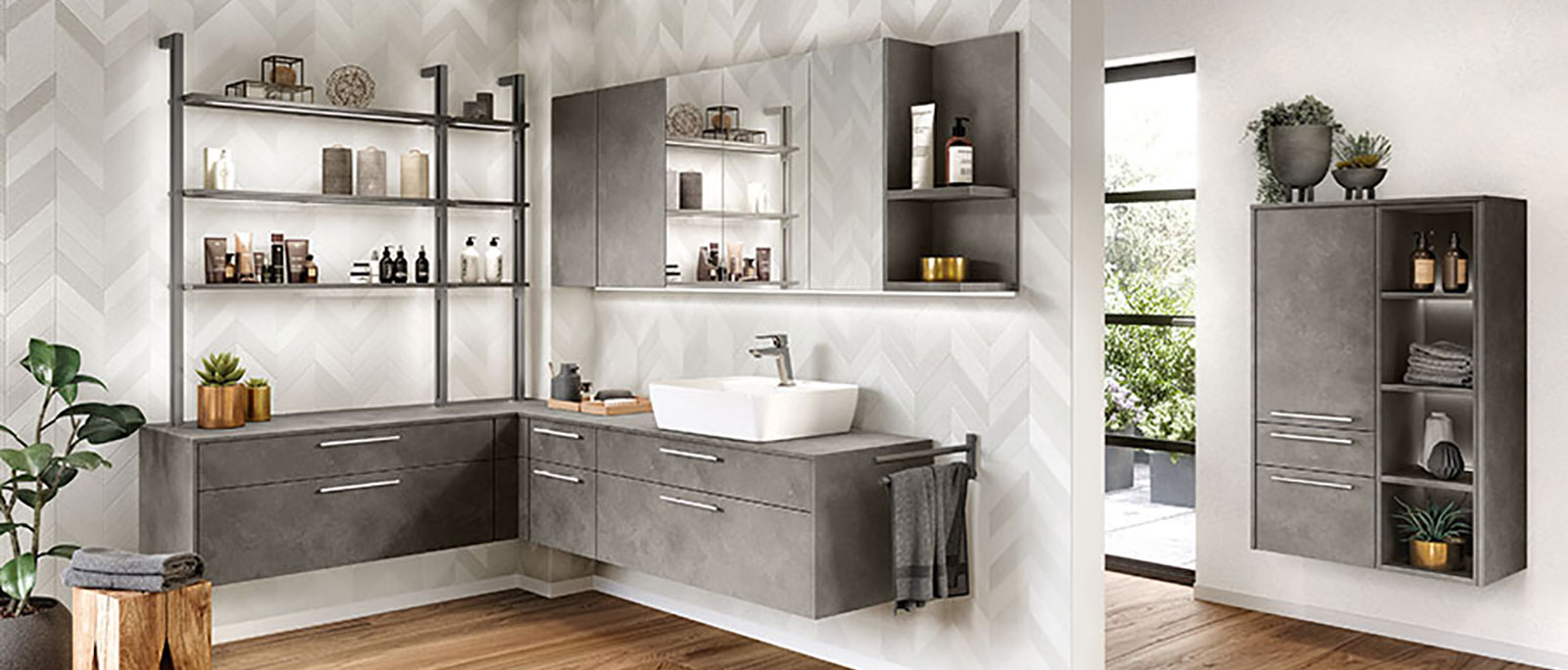 Freestanding Vanities:
For a touch of elegance and versatility, freestanding vanities are an excellent choice. These vanities are not attached to the wall, providing the freedom to reposition them whenever desired. Freestanding vanities come in a variety of styles, from vintage-inspired designs with ornate details to sleek and minimalist options. They offer flexibility in terms of storage, with options like open shelves, drawers, or cabinets.
Wall-Mounted Vanities:
If you prefer a clean and contemporary look, wall-mounted vanities are the way to go. These vanity furniture are attached directly to the wall, creating a floating effect that visually expands the space. Wall-mounted vanities are known for their sleek and minimalist designs, often featuring handleless drawers or cabinets. They are an excellent choice for modern and small bathrooms, as they provide an illusion of spaciousness.
Vessel Sink Vanities:
Vessel sink vanities add a touch of sophistication and elegance to any bathroom. These vanities feature above-counter basins that sit on top of the vanity countertop. Vessel sinks come in various shapes, sizes, and materials, allowing you to create a unique focal point in your bathroom. Pairing a vessel sink vanity with a sleek and contemporary design can create a stunning visual impact.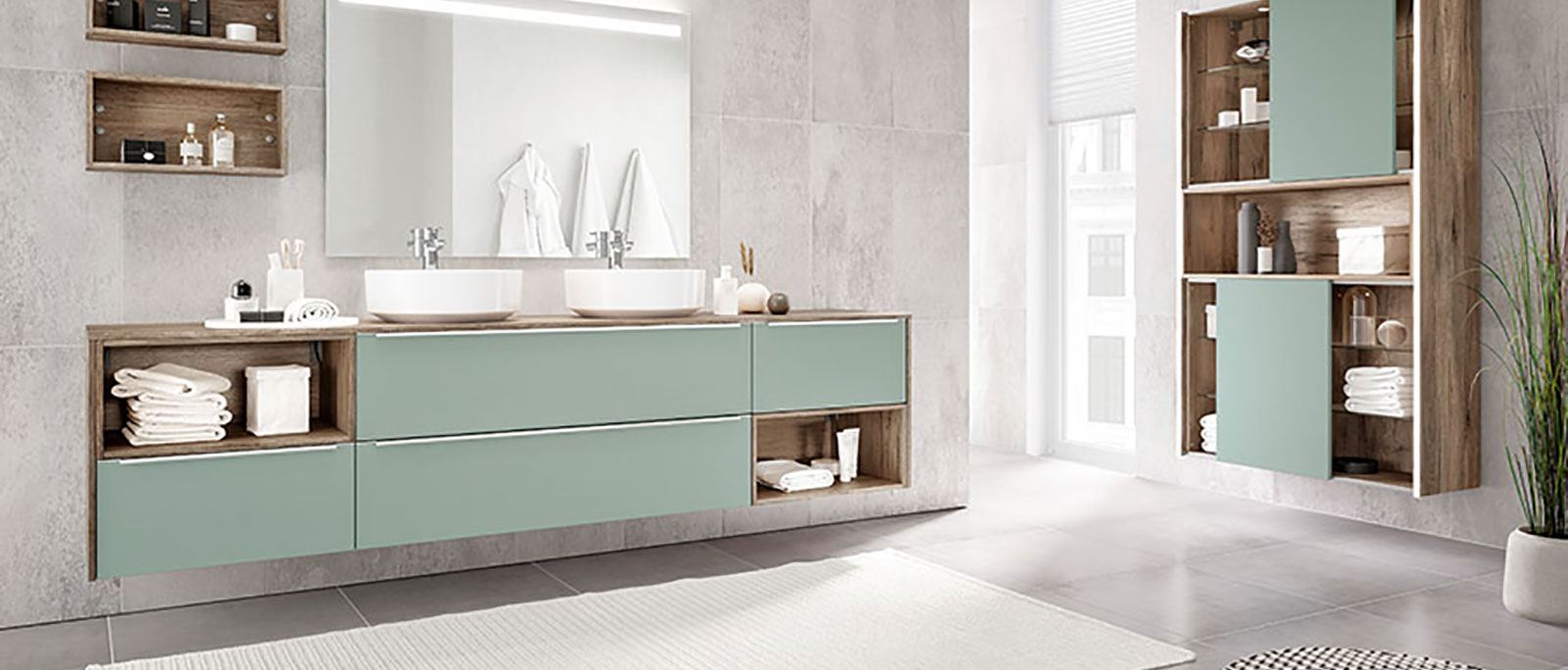 Customized Vanities:
For those seeking a truly personalized touch, customized vanities offer endless possibilities. With customized vanities, you can tailor the bathroom design, size, and storage options to meet your specific requirements. Whether you prefer a specific wood finish, countertop material, or unique storage configurations, customized vanities allow you to bring your vision to life and create a bathroom that is truly one-of-a-kind.
Bathroom vanities are essential elements in bathroom design, providing both style and functionality. Whether you opt for single sink vanities, double sink vanities, freestanding or wall-mounted options, vessel sink vanities, or customized designs, the choices are abundant. Nobilia India Furniture offers a wide range of vanities that combine form and function seamlessly, allowing you to create a fresh and luxurious bathroom space that suits your unique lifestyle. Choose the vanities that resonate with your personal style and preferences, and embark on a journey to transform your bathroom into a haven of comfort and style.